We are sharing how you can set up a particular condition and charge/apply a discount for your Woo-Commerce store.

Go to Advanced Extra Fees plugin and click on ' Add New Fees '. After clicking on ' Add New Fees '. This page will be opened :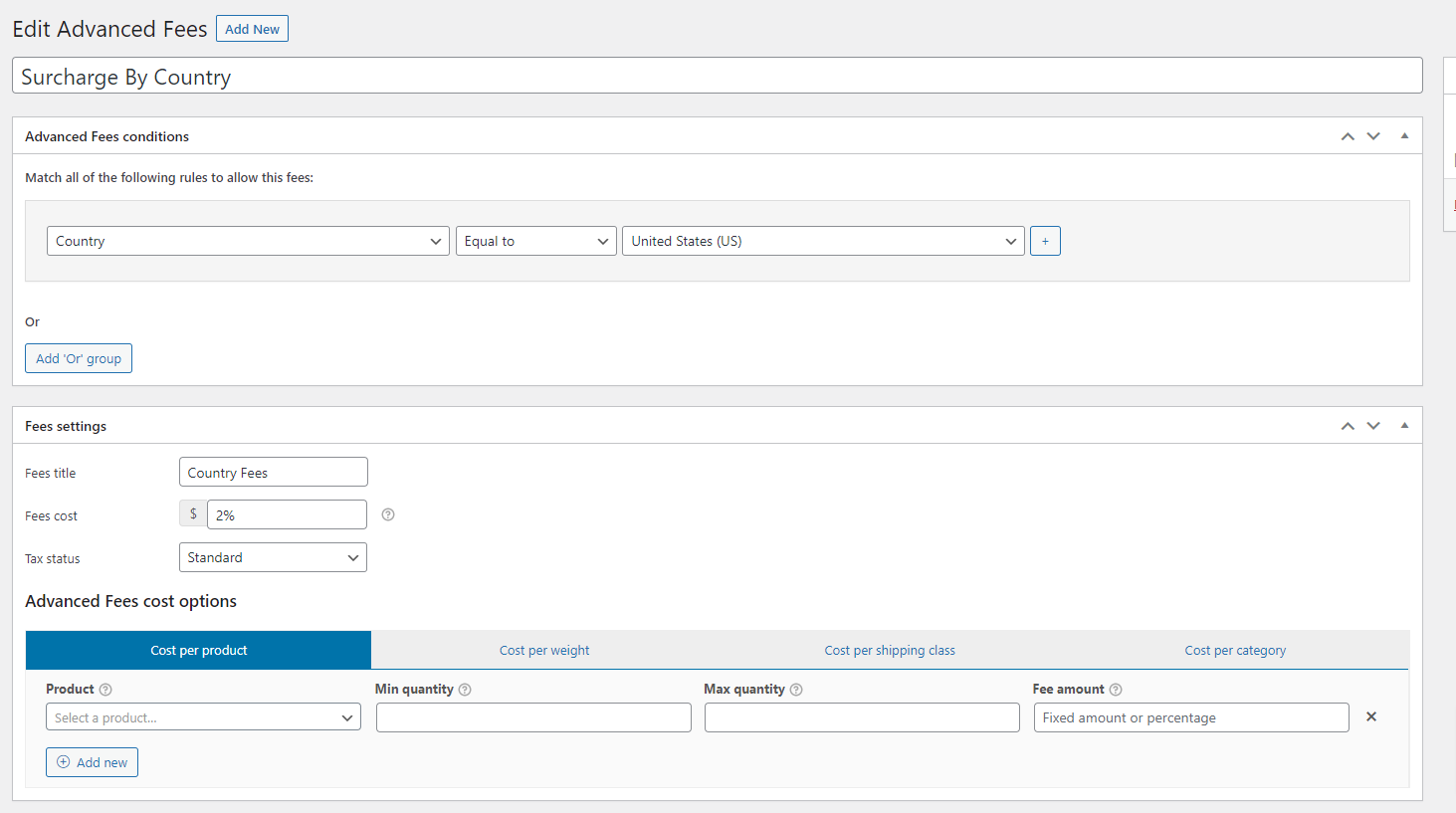 Add Fees cost. Add fixed amount or percentage in Fees here ( I.e. +/- 10% , % for Increase Fees as a Percentage, Use the value direct for Increase the same amount in Fees ). Use asterisk (*) to multiply the fees by quantity of product.
Now there will be four options to choose for setting up conditions : Cost per product, Cost per weight, Cost per shipping class, Cost per category.
Example :  You want to charge additional 10% if country is US:
Select the parameter ' Country ' and choose greater than or equal to, then enter the value ' United States(US) '.
Now add fees title and fees cost.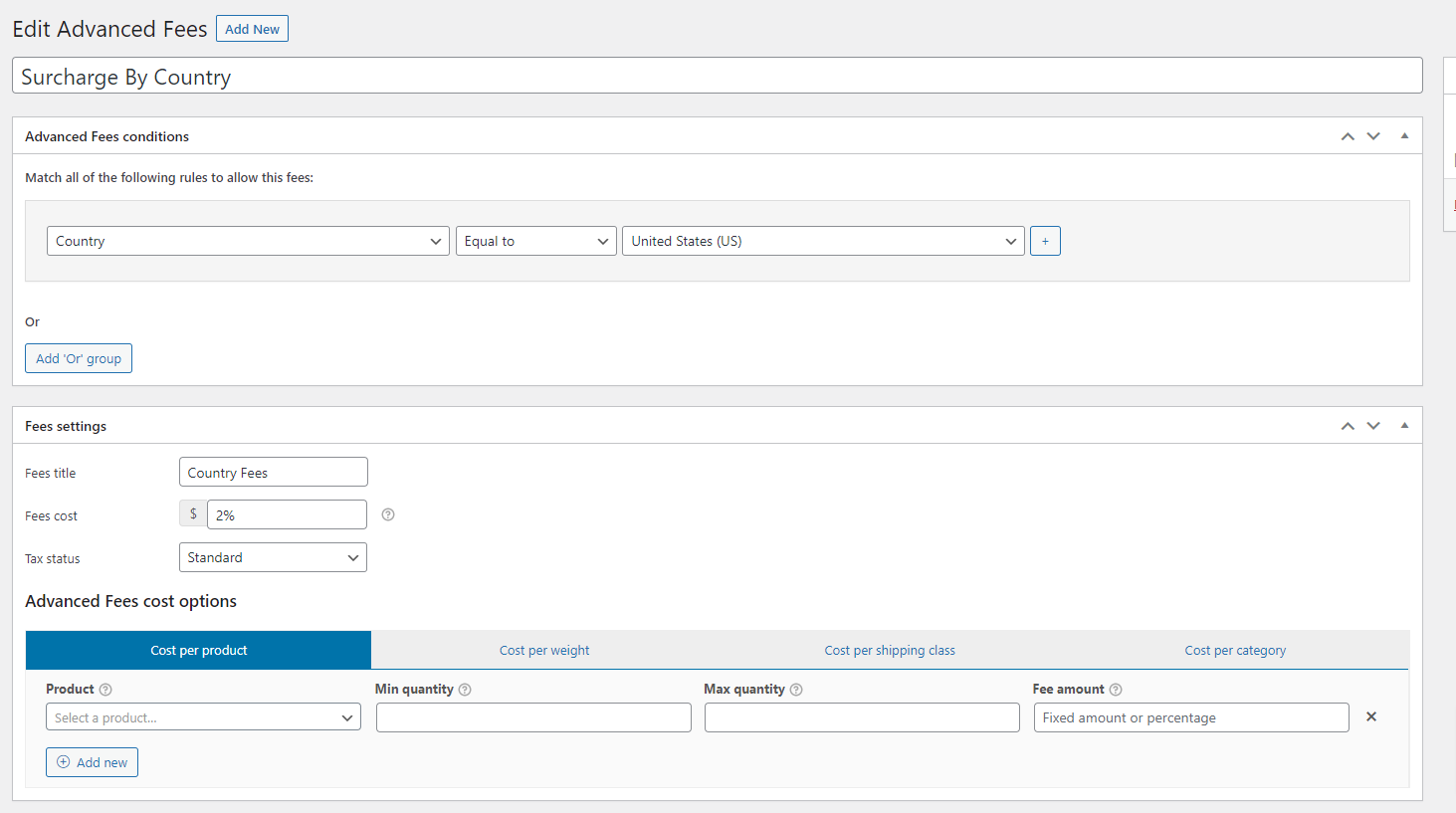 After fees add when cart match with country then fees will visible on cart: